CSR Project Details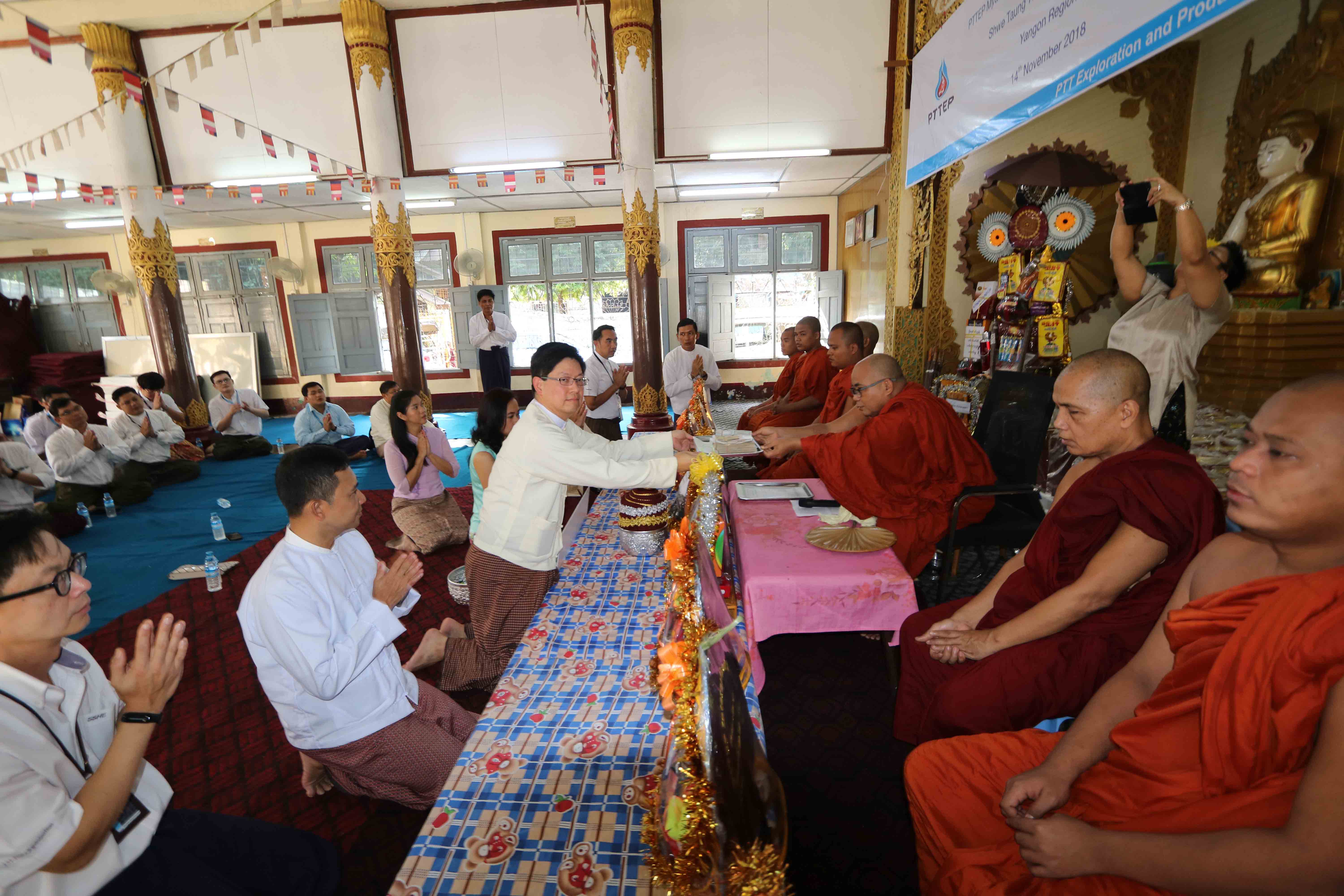 PTTEP Myanmar Asset invests in promoting good culture and preserving valuable tradition across our operational areas.
PTTEP Myanmar Asset organizes a Kathina Robe Offering ceremony every year to provide financial support for the maintenance of religious buildings and distributes Dhamma school books for Sunday Dhamma school.


Technical Capability Building and Development Program
close | open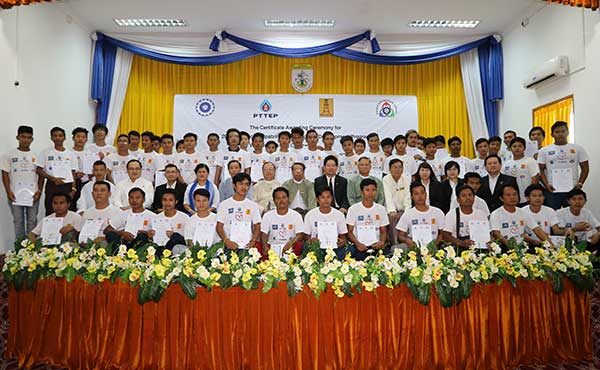 The Technical Capability Building and Development Program launched in 2015, is a collaborative project by PTTEP Myanmar Asset, the Ministry of Labor, Immigration and Population and the National Skills Training Centre, with full support from Myanma Oil and Gas Enterprise (MOGE). Designed to address the lack of skilled technical manpower within Myanmar, the program aims to increase the supply of skilled local manpower to support Myanmar's development, while improving the employability of local labor, through infrastructure development and technical training. Currently, PTTEP Myanmar Asset provides the support of 4 types of training program i.e. Welding, Air-con installation, Electrical and Advance Electrical as well as the National Skills Standards Authority (NSSA) Assessment (level 2) for Air-Conditioning Installation and Electrician. Over 700 skilled workers have been trained and more than 150 workers have benefited from the NSSA assessment.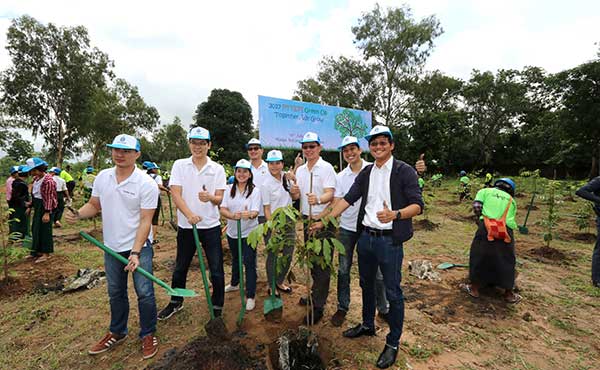 PTTEP Myanmar Asset is committed to operate its business in a socially responsible manner by protecting the environment for our community. Every year, PTTEP Myanmar Asset collaborates with the Yangon City Development Committee (YCDC) and organizes the project where new trees are planted at Hlawga National Park, Yangon.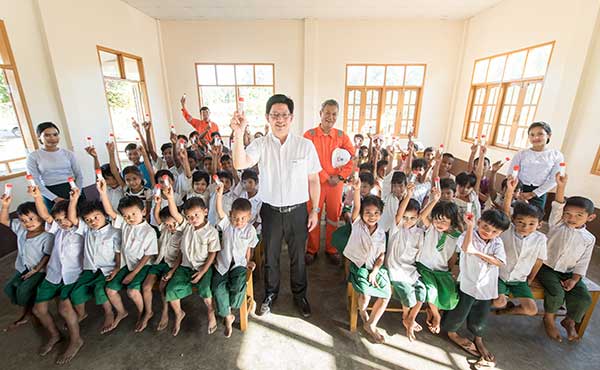 PTTEP Myanmar Asset implemented the "Parasite-Free School Project" since 2010, targeting school children between Grade 1 to Grade 6. The objective of the program is to reduce parasitic infection rate of school children in project areas. The program has covered 35 schools along the Zawtika pipeline corridor in 2014. Over 5,000 school children participated and benefited from the program. Most importantly, the infection rates of parasitic illnesses among the school children declined sharply from 41.5 percent in the first year (2010) to 7.8 percent in 2019.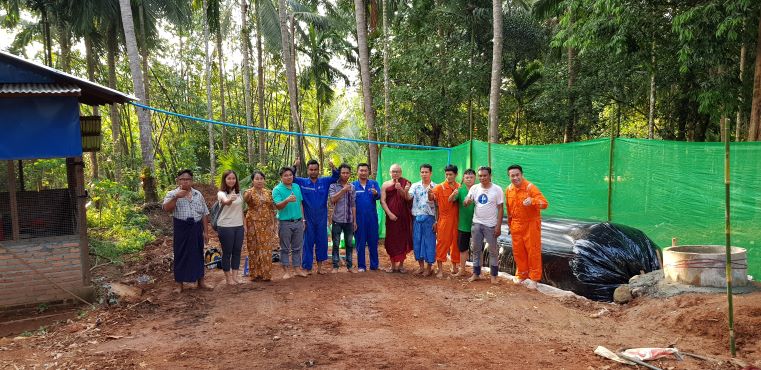 The "Waste to Energy" project aims to alleviate the waste problem in PTTEP Myanmar Asset's operation area as well as to reduce household expenditure on energy, such as LPG or charcoal for home cooking.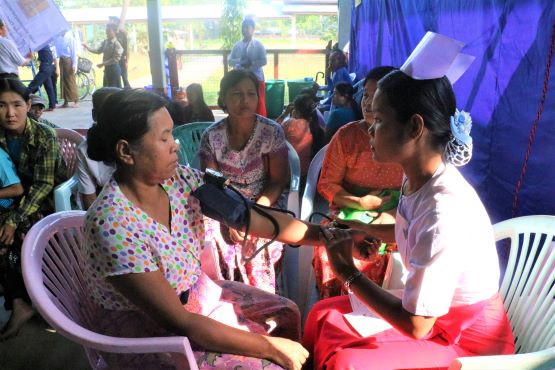 Since 2015, PTTEP Myanmar Asset initiated the "Mobile Health Check Project" to serve Myanmar people's needs and uplift their quality of the living through the areas: Equipment support for Mobile Health Check and Support Mobile Health Check Trip. PTTEP Myanmar Asset has completed the medical equipment support to Government health units in 2015. Currently, PTTEP Myanmar Asset implements "Mobile Health Check Project" in two strategic areas which are M3 (Pyapon District, Ayeyawaddy Region) and MOGE 3 (Thayet District, Magway Region). Over 9,000 Myanmar people have benefited from the project.


PTTEP Myanmar Asset observed that in rural areas, there are rooms for public infrastructure improvement such as roads, hospital, school building, toilet, electricity, monastery building, etc. Improving public infrastructure is not only to have a nice facility but to also uplift Myanmar people's standard of living. Therefore, PTTEP Myanmar Asset started to support infrastructure enhancements in 2009. Meetings were conducted with relevant stakeholders to obtain their infrastructure requirements, in order to ensure that the program can serve the real needs of the community.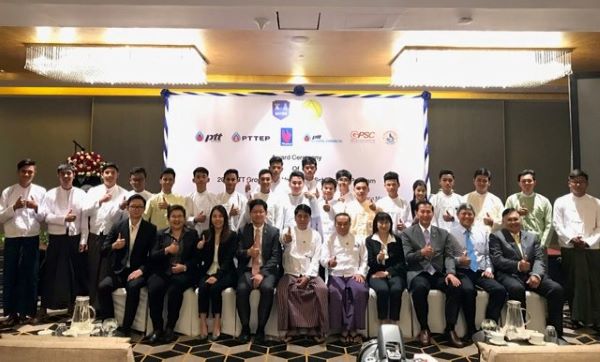 The HVD Scholarship is a collaborative initiative between PTT group and its subsidiaries including PTT, PTTEP, PTTGC, TOP and GPSC. It provides full scholarship to students in the ASEAN Economic Community (AEC) countries, especially Myanmar and Cambodia, in order to increase skilled manpower to support their countries' economic growth. Scholars receive four years of mechanical vocational education and training at IRPCT College, Rayong Province, Thailand.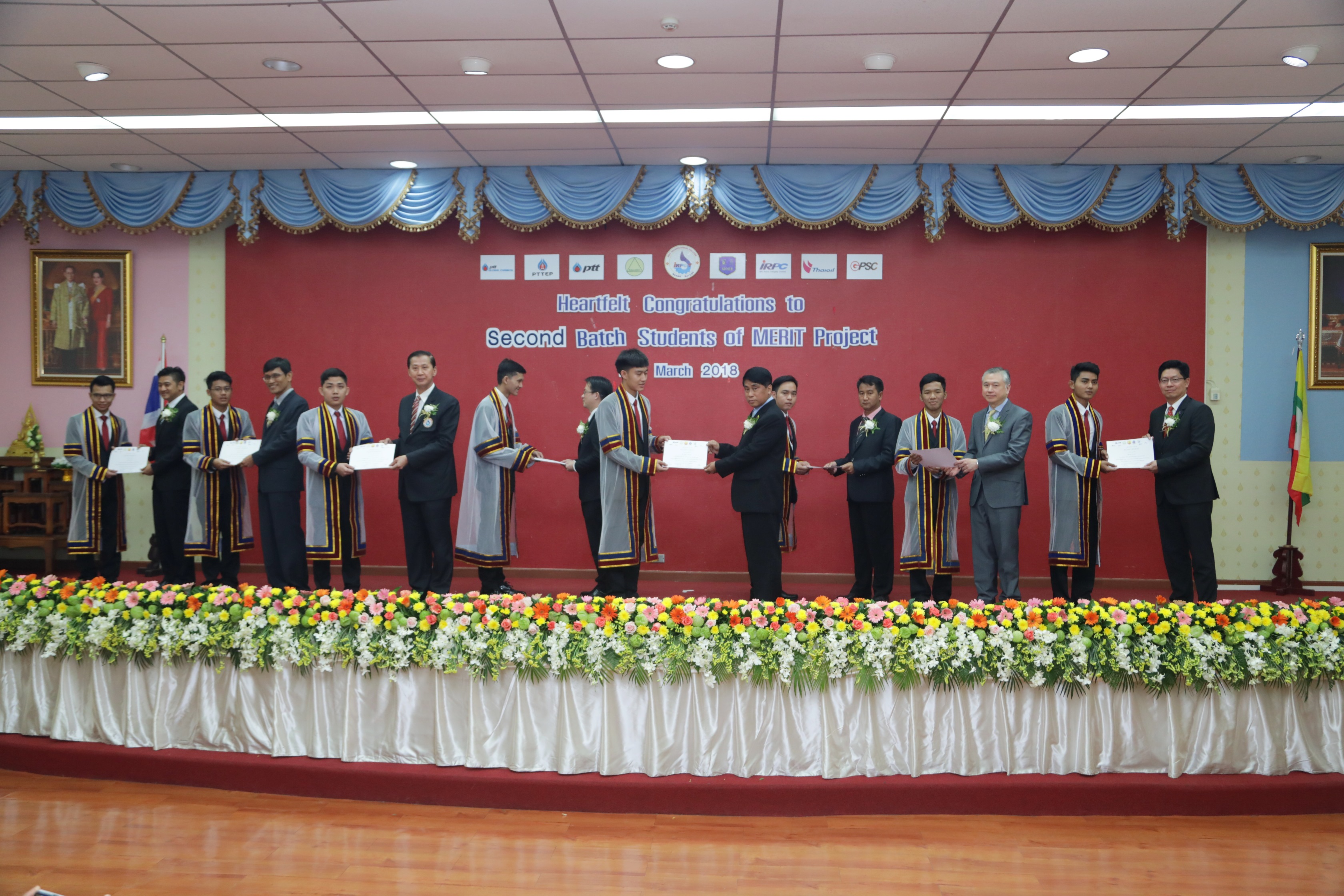 Higher Education Assistance for Development (HEAD) Scholarship
close | open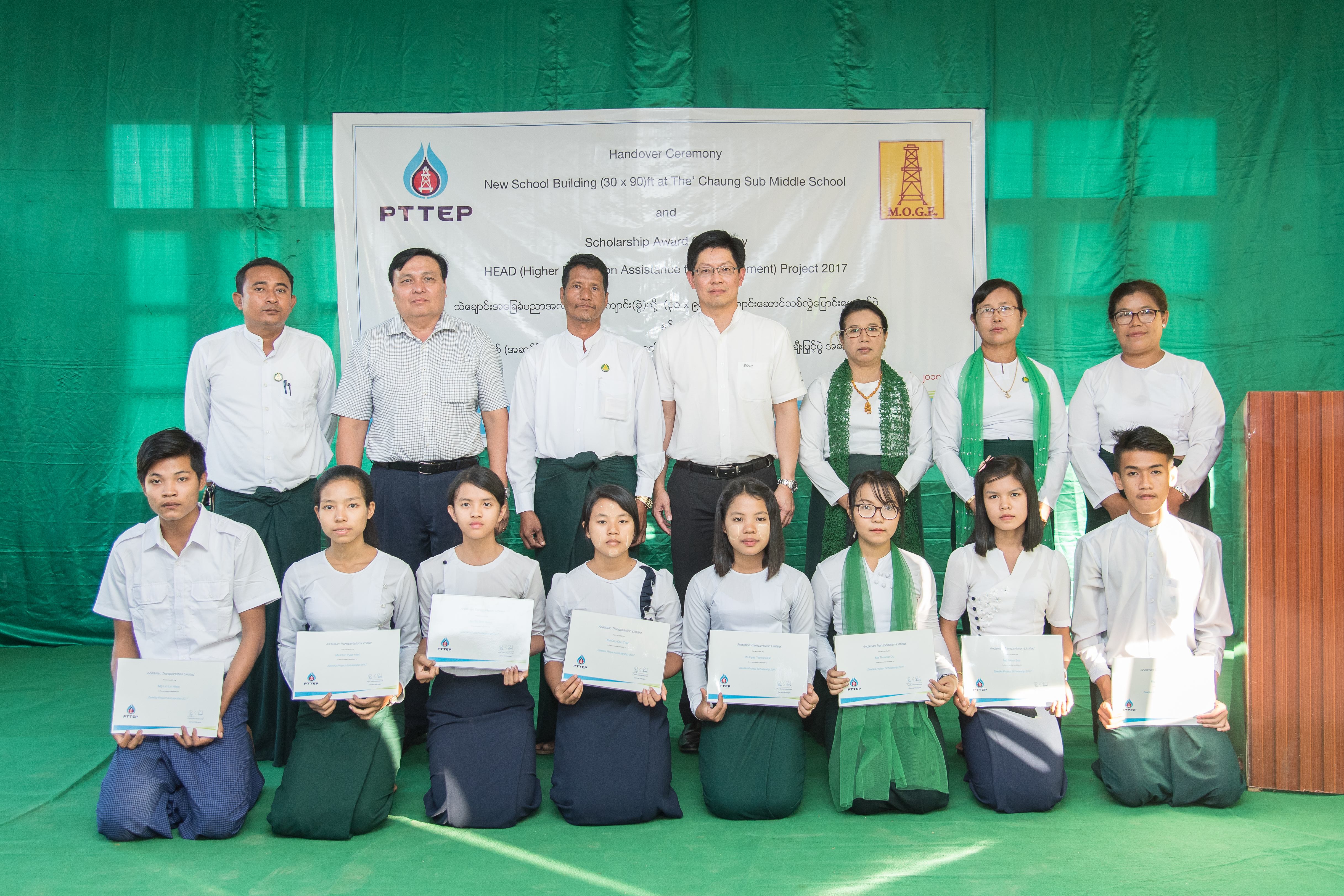 The HEAD scholarship is full scholarship given to 10 qualified high school students every year. The scholarship subject covers five subjects: 1) Medication, 2) Nursing, 3) Midwife, 4) Education and 5) Engineering. These five subjects are in demand in the community and for Myanmar country as a whole. Since 2008, PTTEP Myanmar Asset has granted 67 scholarships. 26 scholars have graduated and are working with government agencies to support their community.




The Community Support and Emergency Relief project aims to support CSR activities or events initiated by villagers, public organization, and Government as well as to alleviate any challenges in the community caused by natural disaster.