Commemorative CSR
100 Smiles Project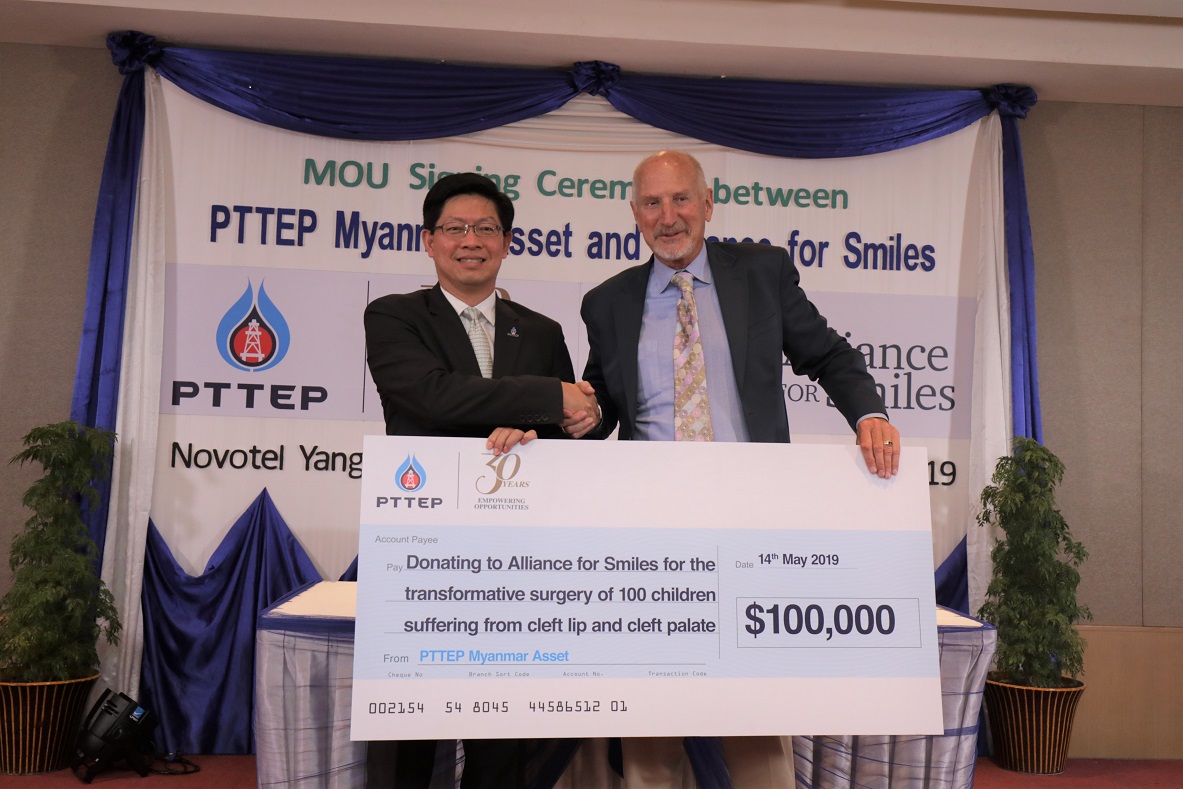 PTTEP Myanmar Asset has been supporting a wide range of CSR activities in the areas they operate in. These initiatives range from fulfilling on 4 core areas of basic needs, education, environment and culture.


As 2019 marked the 30 years of operation in Myanmar, as Energy Partner of Choice and Myanmar's friend, the company is committed to develop communities beyond our operational areas and is looking for something meaningful that is distinctive from our ongoing CSR activities to uplift the quality of Myanmar people life. Therefore, PTTEP Myanmar Asset signed a Memorandum of Understanding (MOU) with Alliance for Smiles to help children that are born with cleft lip and cleft palate problems.


To commemorate this momentous occasion, PTTEP Myanmar Asset donated USD 100,000 to cover the transformative surgery of 100 children suffering from cleft lip and cleft palate with the aim to bring back 100 kids' life together with their families by helping to fix the broken smiles which cures both emotional and physical pain and give them the best start in life by promoting confidence as well as create new life for them to grow into healthy and confident individual in societies and education systems which they truly deserve.


These 100 Myanmar children will grow up to be Myanmar capable human resources, help developing the country in the future after they are back to their societies and education system.


Knowing that the achievement and impact benefit not only individuals but also the entire community.